COVID-19 SAFETY
STATEMENT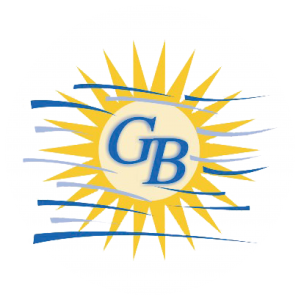 TO ALL OUR VALUED GUESTS,
The Galina Breeze Hotel is happy to welcome you back!
The health and safety of our guests and staff is our utmost priority and we have made changes to our operating procedures, guided by requirements of the Jamaican Government and the Ministry of Health & Wellness to mitigate the spread of Covid -19.
Some of these new protocols are as follows:
Arrival at the Hotel:
Upon arrival at the hotel you will be greeted by our Security personnel wearing the required PPE who will direct you to our Lobby area. 

Hand sanitizer will be available and all guests' temperature will be checked with a contactless thermometer upon arrival at the hotel.

The Front Office Agents will be wearing the appropriate PPE (masks, gloves and face shields).

Floor markers will be installed in the lobby area to maintain physical distancing.

All guests are required to wear a mask in all public spaces.

Warm smiles and nods will replace hugs, handshakes and kissing.
Accommodations:
Front Office and Lobby area will be sanitized frequently and between arrivals.

Hand sanitizer dispensers will be placed in strategic positions around the property.

At check-in , please advise the front desk agent if daily housekeeping services are required.

Guest should not be in the room while it is being cleaned.

Only registered Guests will be allowed in rooms or on the room patios. Visitors must stay in the Lobby.

At check-out key bags are to be placed at the desk in the lobby.
Dining at the Hotel:
Guests dining in the restaurant will be required to do temperature checks.

Seating in the Restaurant will be arranged in accordance with the social distancing requirements.

Floor markers to be installed in these areas to maintain social distancing.

Tables and chairs will be sanitized after each use.

Check holders will be sanitized after each use.

Hand sanitizer dispenser will be placed at all entrance of the restaurant.

All hand wash stations will be equipped with liquid soap dispensers.
Dining station will be equipped with sanitizer.
Going off Property:
We recommend that guests wear masks and maintain social distancing when off property.

We recommend that guests take with them hand sanitizer and always sanitize after touching any surface.
Ground Transportation:
Drivers will be required to reduce their carrying capacity per trip. Buses will now be required to carry seventy percent (70%) of their total seating capacity to allow for proper social distancing to be maintained.

Drivers will sanitize their buses after each trip.

Drivers will provide Hand Sanitizer for all guests boarding their buses.

Drivers will be required to wear mask and equip their buses with step on bins.

Guests are required to wear a mask.

Guests will be required to maintain social distancing while queuing.

We recommend that guests' use the service of our drivers because our drivers will follow strict protocols established by the Ministry Of Health and Wellness with regards to cleaning and sanitizing their vehicles.
PROTOCOL FOR SUSPECTED GUEST CASES OF COVID-19
Isolation room will be provided preferably on the ground floor, this will be used as a temporary quarantine room for any suspected symptomatic guest whose registered room is not located on the ground floor.
Frontline staff including Housekeepers, who might come into close contact with these guests before the Ministry of Health is contacted, will be properly informed of the protocols in place including use of personal protective equipment (PPE).
If there is a guest displaying symptoms suggestive of the Corona Virus with a recent history of travel to one of the countries with suspected cases, the hotel will make immediate contact with Public Health Officials who will then take control of the situation, while the guest remains quarantined in his/her room.
Should you have any specific questions regarding your booking, please contact us.
Please stay safe and healthy.
YOUR HEALTH AND SAFETY IS OUR FIRST PRIORITY.
GALINA BREEZE IS COMPLIANT WITH ALL COVID-19 PROTOCOLS.
YOUR HEALTH AND SAFETY IS OUR FIRST PRIORITY.
GALINA BREEZE IS COMPLIANT WITH ALL COVID-19 PROTOCOLS
Galina Breeze Hotel has been COVID-19 Compliant Approved by the Tourism Product Development Company Limited.
Galina Breeze Hotel has been certified COVID-19 Compliant by the Jamaica Ministry of Tourism